Lab Reservations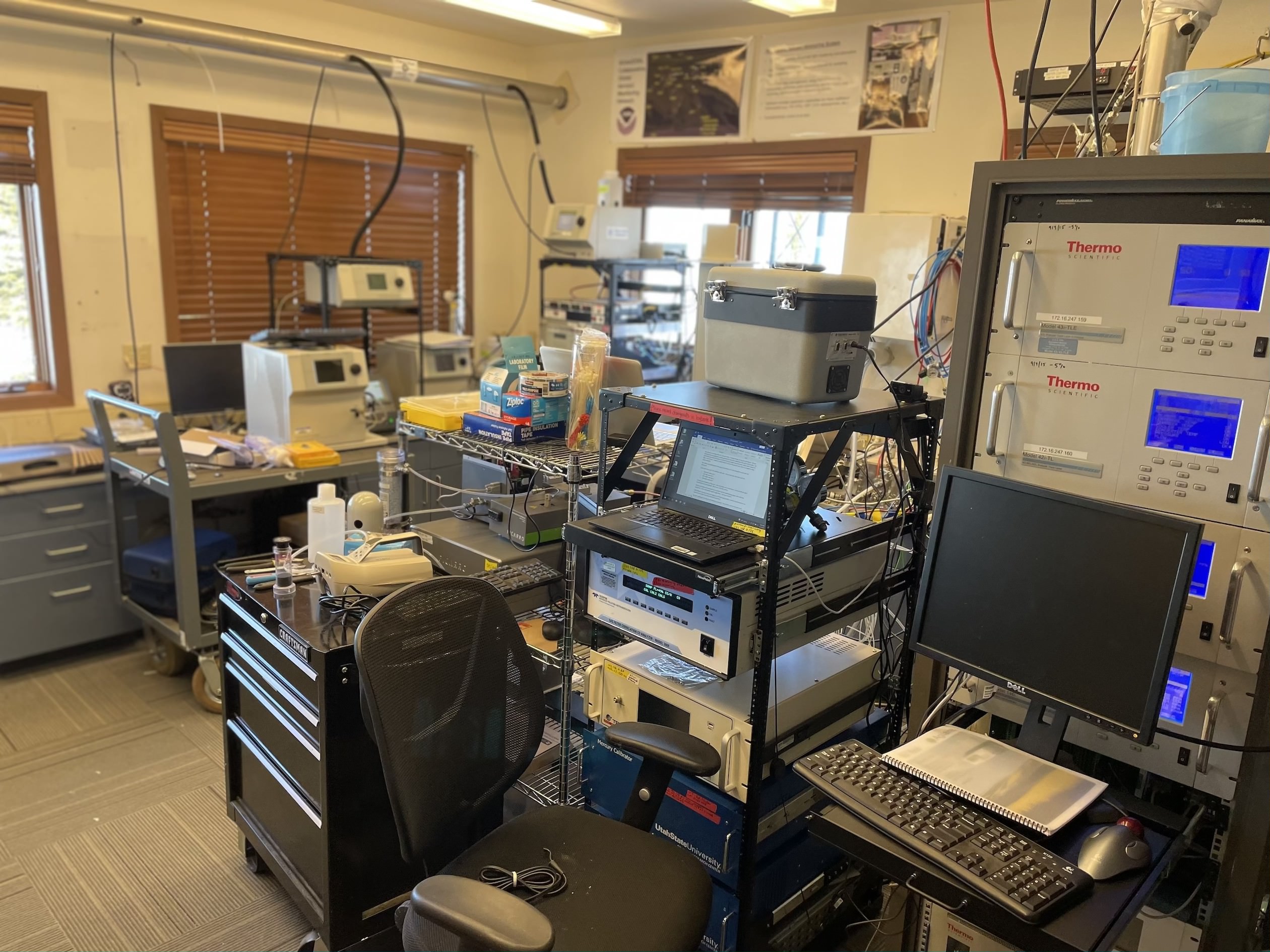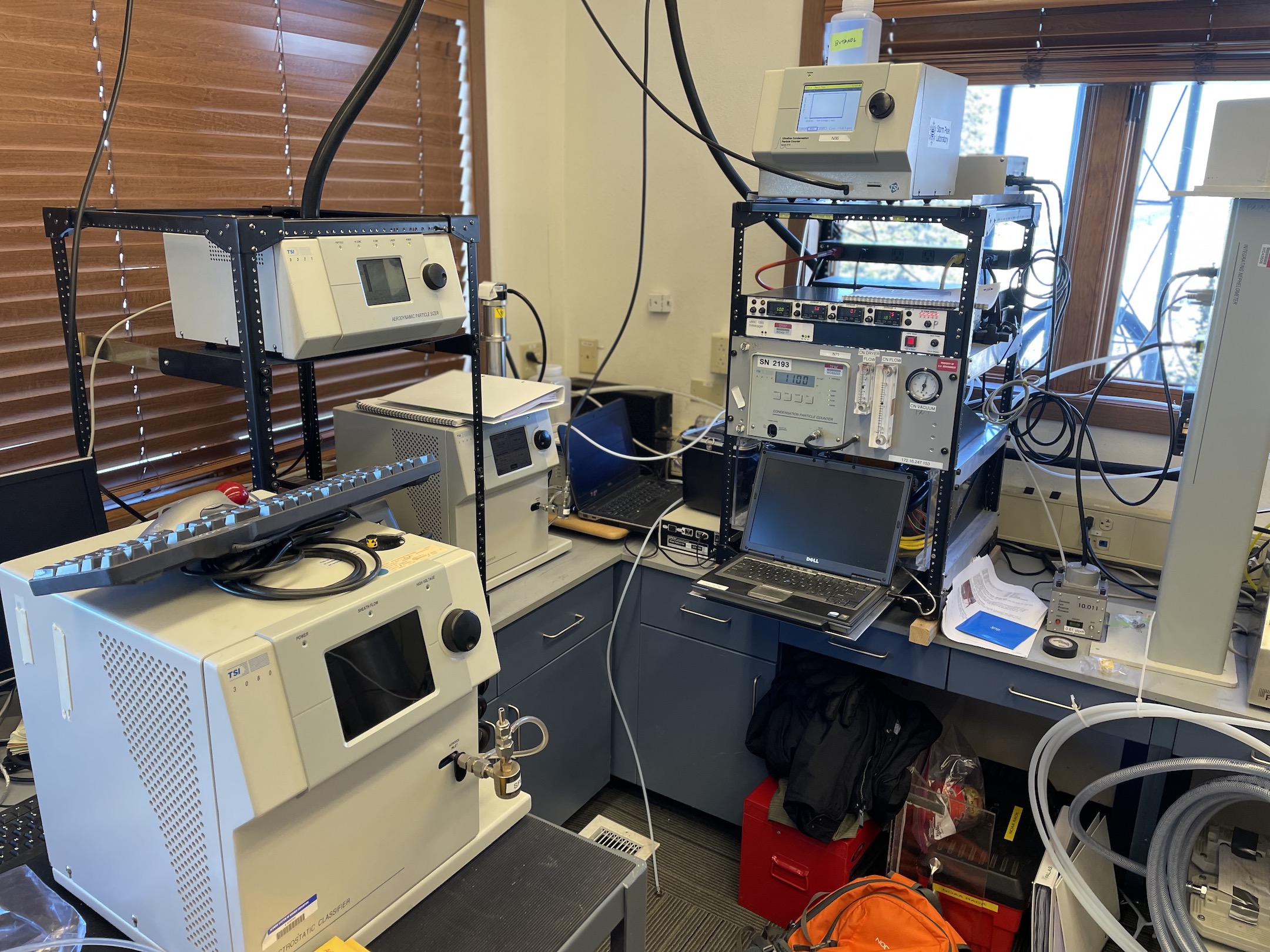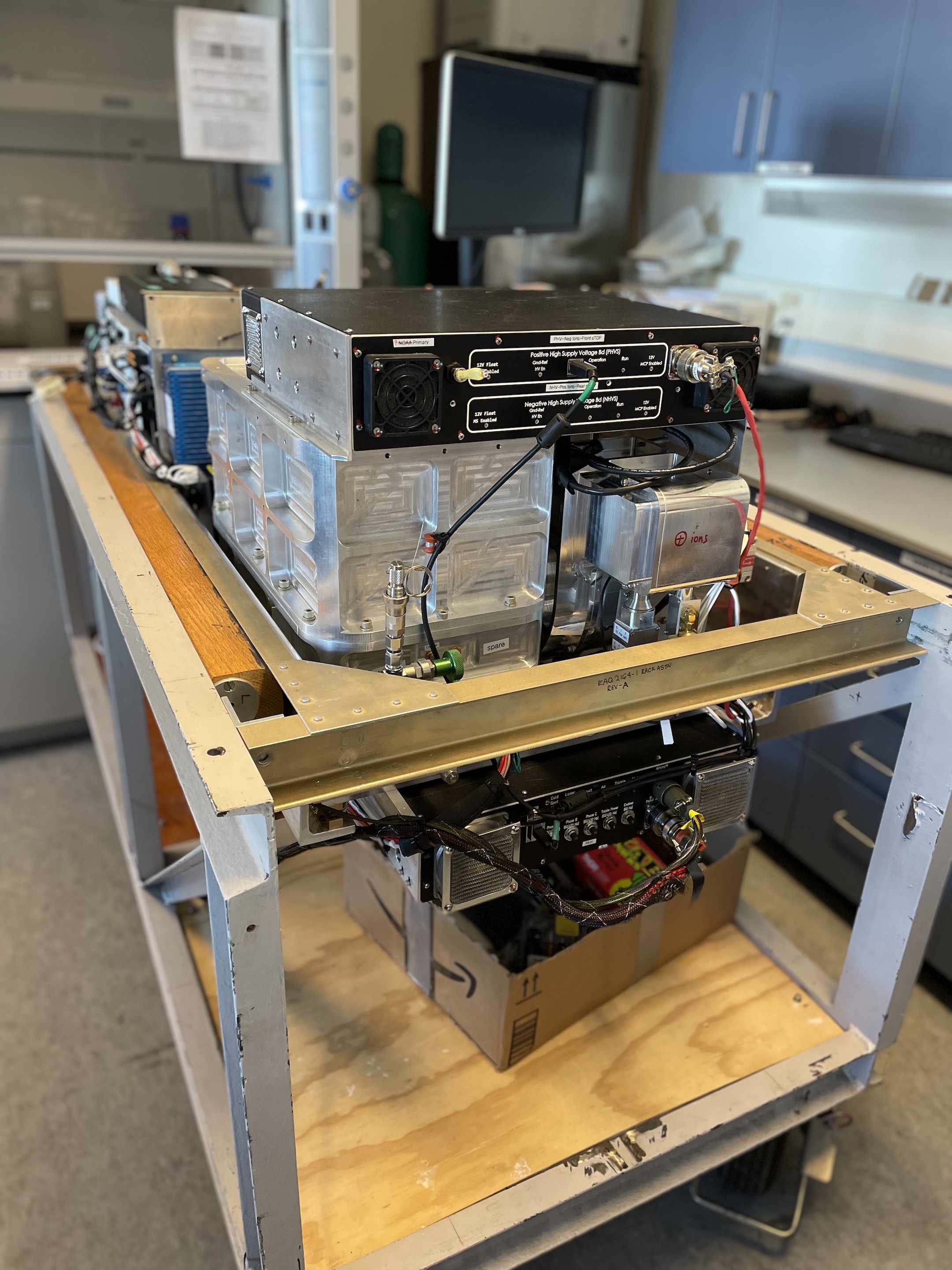 Reserving the Lab
Storm Peak Laboratory is available for usage through request as part of the NSF "Facility and Instrumentation Request Process (FIRP)". Storm Peak Lab is proud to be among 16 other world class facilities that incorporate the NSF "Facilities for Atmospheric Research and Education (FARE)". Before formally requesting usage, it is strongly encouraged to contact the CIF Lab Director to discuss the feasibility of the envisioned education or research activities.
SPL is supported by Community Instrumentation and Facilities (CIF) by FARE and is part of the CIF suite of 10 facilities.
The lab can be reserved by any U.S. or international scientific group or educational institution with needs for high elevation measurements, in-cloud research studies or related education or training.
LABORATORY USAGE FEES
| | | |
| --- | --- | --- |
| Description | Direct Cost rate | Federal (ICR included) |
| Laboratory facility fee | $241/day | $371/day |
| Meals & lift ticket (day) | $62/person/day | $95/person/day |
| Dinner & lodging at SPL | $56/person/night | $86/person/night |
| Research instrument set up | $530/instrument | $816/instrument |
| Instructional support | $114/hour | $176/hour |
| Technical support | $74/hour | $114/hour |
| Snow cat transport | $598 per day | $921 per day |
| Annual space usage-level 1 | $1961/year | $3020/year |
| Annual space usage-level 2 | $2347/year | $2347/year |
Please submit reservation request here.
Aerosol Concentration
Multiple TSI Condensation Particle Counters (including ultrafine)
Aerosol Optical Properties
TSI Nephelometer – 3λ

CLAP – 3λ
Aerosol size distributions
TSI Nano-SMPS, SMPS & APS

DMT Cloud Condensation Nuclei (CCN)
Multi-Filter Shadow-band Radiometer (UV & Visible)
DMT Cloud droplet size distributions probes
Cloud Imaging Probe 25–1550 μm

Precipitation Imaging Probe 100-6200 μm
CO2 Measurement – Britt Stephens, NCAR
O3, SO2, CO, NOx Measurements – Thermo Scientific
Water Vapor Isotope – Picarro
Cold Room - Cloud Sieves
Meteorological Station - 7 on Mountain
Barometer
Temperature Sensor
Relative Humidity Sensor
De-iced Wind Vane
De-iced Anemometer
Cahn microbalance
For shipment of equipment by FedEx or UPS to SPL please use the following address. Please do not request a signature, as this is a secure warehouse.
Storm Peak Laboratory
2540 Copper Ridge Unit #5
Steamboat Springs, CO 80487
Phone: (970) 819-2842
AIRPORT SERVICES
Airport services via jet flights on a daily basis are available to Hayden, Colorado (HDN)(40 km from SPL) including non-stop jet service during winter from major cities such as New York, Chicago, and Los Angeles. Year-round commuter flights can also be taken from Denver (DIA)and Colorado Springs (COS), Colorado. Ground shuttle service is available year-round from the Denver International Airport to Steamboat Springs (3.5 hr drive) from Alpine Taxi .
Diverse accommodations and services can be found within the town of Steamboat Springs(4 km from SPL) including free local bus service to the Steamboat Ski Mountain Resort.
DRIVING
Denver/Boulder
157 miles Northwest of Denver, an easy 3 hour drive. Take I 70 west through the Eisenhower Tunnel to Silverthorne, Exit 205 (67 miles). Take CO 9 North to Kremmling (37 miles), then West on US 40 to Steamboat Springs (53 miles). Alternate Routes if Rabbit Ears Pass is Closed and you're coming from Denver or Colorado Springs. Proceed past Kremmling, and head west on US 40 until the intersection with CO 134 (6 miles). Turn left and go over Gore Pass (CO 134). At Toponas, take Colorado 131 north to Steamboat Springs (40 miles). Or, take I 70 west (through Vail) until Exit 157. Take CO 131 North to Steamboat Springs (75 miles), then left on US 40 to town (4 miles).
Fort Collins
Take CO 14 West, through Poudre Canyon, over Cameron Pass until Walden, CO. Take CO 14 (toward Steamboat Springs) until US 40, and turn right (West) over Muddy and Rabbit Ears Passes to Steamboat Springs.
Grand Junction
Take I 70 West through Glenwood Springs and Eagle to Exit 157(117 miles). Take CO 131 North (75 miles) to US 40. Turn left on US 40 to Steamboat Springs (4 miles).
Laramie, Wyoming
Take WY 230 West (Snowy Range exit) through Mountain Home to the Wyoming/Colorado border, the road changes to CO 127. Stay on CO 127 to Walden. Take CO 14 West to US 40 at Muddy Pass and Rabbit Ears Pass to Steamboat Springs.
Salt Lake City
Take US 40/UT 189 South to Heber City, UT. Stay on US 40, Steamboat Springs is about 5 1/2 hours from Park City.
ACCESSING STORM PEAK LABORATORY ONCE IN STEAMBOAT SPRINGS
Winter: December – April
During the winter (December – April) accessing Storm Peak Lab is easiest via skis and/or snowboard. Thanks to the generosity of the Steamboat Ski and Resort Corporation, Storm Peak Lab receives discounted daily lift tickets for all researchers associated with Storm Peak Lab. The lift hours are from 9 am – 3 pm. We suggest arriving at the base no later than 1 pm for accessing the lab via ski lifts. For non-skiers to access Storm Peak Lab they will need to ride up on a snowmobile, and that is done before the ski resort opens at 8 am and after it closes at 4:30 p.m.
Summer: June – October
During the summer (June – October) Storm Peak Lab is accessible via four wheel drive vehicle. Storm Peak Lab has an agreement to use the dirt road that the Steamboat Ski and Resort Corporation maintains. A vehicle pass is required to travel on this road, and advanced notice is require to obtain the pass. A valid drivers license, vehicle registration,and proof of insurance is required to obtain the pass.
May and November
Accessing Storm Peak Lab in May and November is only possible via snowmobile with the Storm Peak Lab staff.
Reservations
CONTACT
Gannet Hallar, Ph.D.
Lab Director
gannet.hallar@utah.edu
LAB LOCATION
P.O. Box 882530
Steamboat Springs, CO 80488
970.819.0968