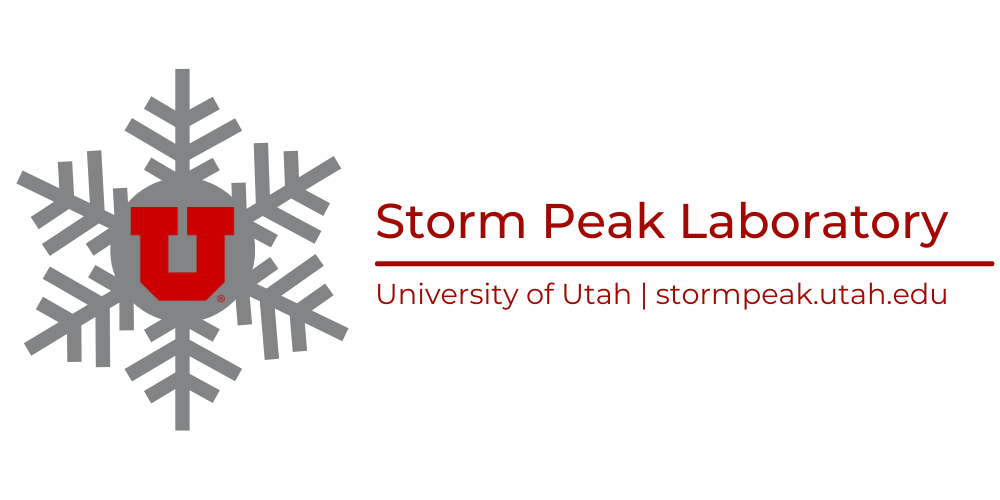 Lab Description
A permanent mountain-top facility, Storm Peak Laboratory (SPL), was constructed during the summer of 1995 in the Rocky Mountains of northwestern Colorado (3220 m M.S.L.; 40.455 deg N, -106.744 deg W). Although SPL has been in existence in various forms for more than forty years, the new facility is the latest stage of an evolutionary process of providing a practical, easily accessible facility for researchers, teachers and students of all ages and abilities.
The Storm Peak Laboratory is situated on a 70 km long north-south mountain barrier, oriented generally perpendicular to the prevailing westerly winds. SPL is approximately 1150 m above, and to the east of the agricultural Yampa Valley, and the town of Steamboat Springs, CO. Located on a peak with limited upwind vegetation or topography to create local turbulence under normal airflow conditions, SPL is ideally situated for in-cloud measurements. This exposure also frequently allows clear-air physical and chemical measurements of the free troposphere (at approximately the 700 mb level) uncontaminated by the local boundary layer.
A permanent research laboratory of this type allows study on a recurrent long-term basis, enabling a greater understanding and characterization of the meteorological processes than is available from temporally limited field projects at unfamiliar locations.
Storm Peak Lab
CONTACT
Gannet Hallar, Ph.D.
Lab Director
gannet.hallar@utah.edu
LAB LOCATION
P.O. Box 882530
Steamboat Springs, CO 80488
970.819.0968