National Internship Opportunities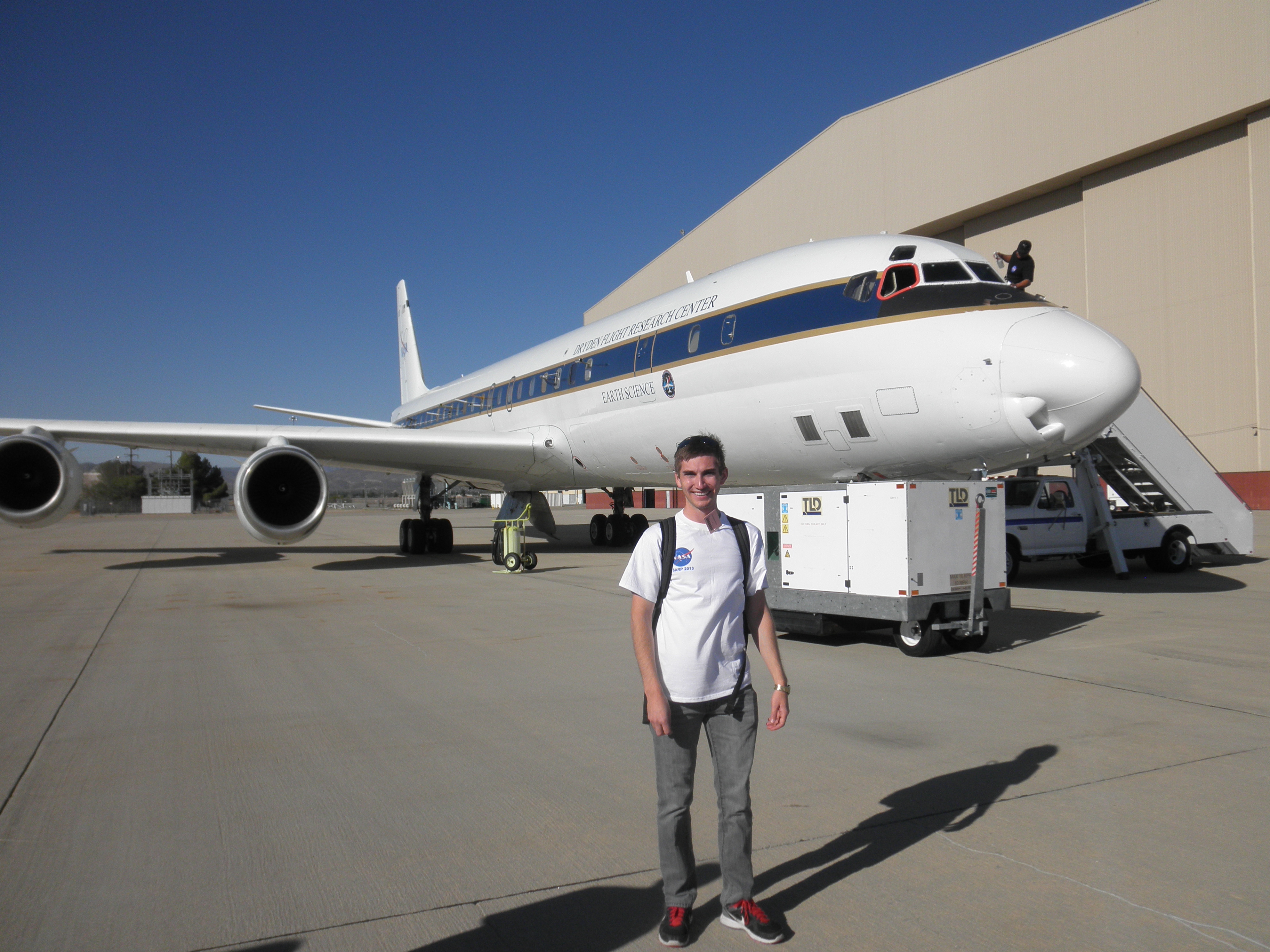 Listed here are several opportunities for summer research, internships or work related to the field of Atmospheric Sciences around the country. These are great ways to gain valuable experience, learn in real-life situations, establish networking connections with other professionals and students, and enjoy yourself in the field!

Photo: BS Candidate Brian Blaylock in front of the DC-8 before the first flight during his Student Airborne Research Program (SARP) internship.