75th Anniversary Celebration!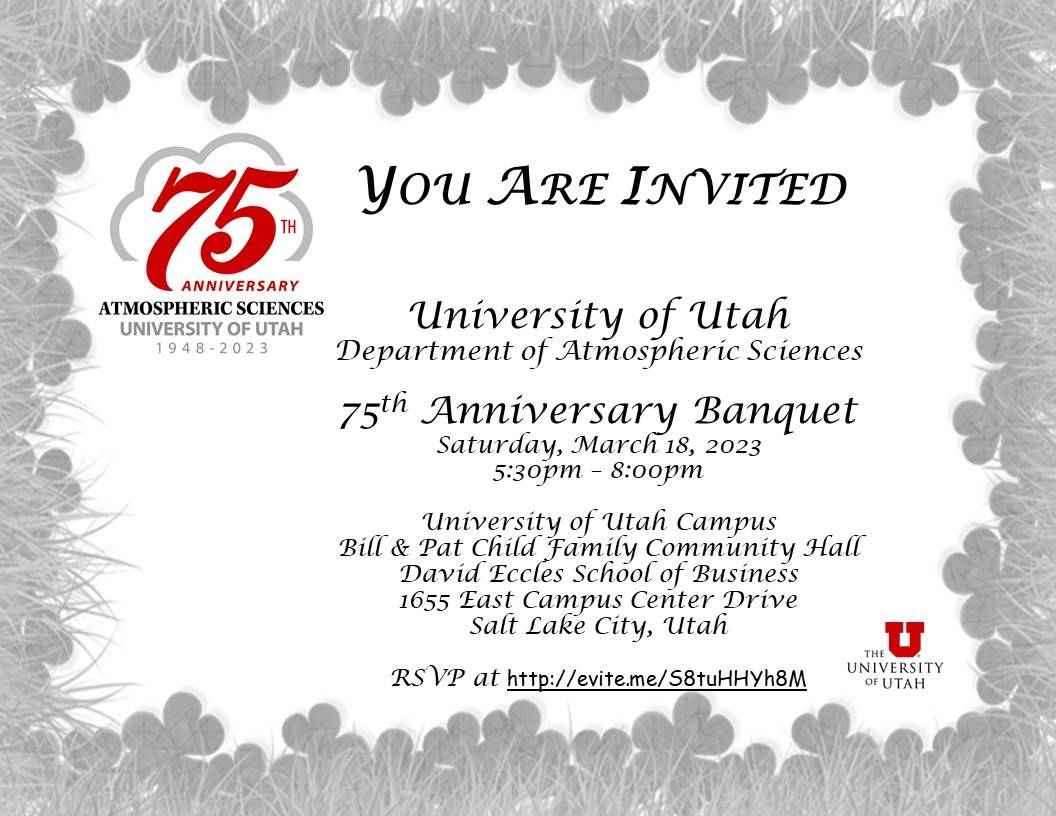 The Department of Atmospheric Sciences at the University of Utah is excited to announce our 75th Anniversary Celebration! We would love for you and a guest to join.
Alumni, faculty and staff (current and former), and students- you are invited! We will provide a dinner buffet, photo booth and live music all while enjoying panoramic views of the Salt Lake Valley. You will receive swag including the first edition of the Department's magazine containing articles on our past, present and future.
There will be plenty of free parking near the venue.
Whether you are able to come or not, we would love to read and see your memories about the Department. You can build a page of the memory book using the fun and easy Newlywords https://newlywords.com/atmospheric-sciences-75th-anniversary web tool or send your pictures and thoughts to atmos-office@lists.utah.edu. We would be happy to build the page for you.
Here are some of the contributions to the memory book: Draft Memory Book
For those coming from beyond the Wasatch Front, contact atmos-office@lists.utah.edu as soon as possible for accommodation options.
We look forward to seeing you! Please RSVP so we can have everything ready for a fun celebration! http://evite.me/S8tuHHYh8M