Our Future Home! Applied Science Building
President Watkins and SVP Reed announced Monday that the new Applied Science Building was approved by Utah lawmakers during the 2020 Legislative Session. The university's request for $60 million from the state to renovate and add to the historic William Stewart Building was included in the state budget adopted in the session.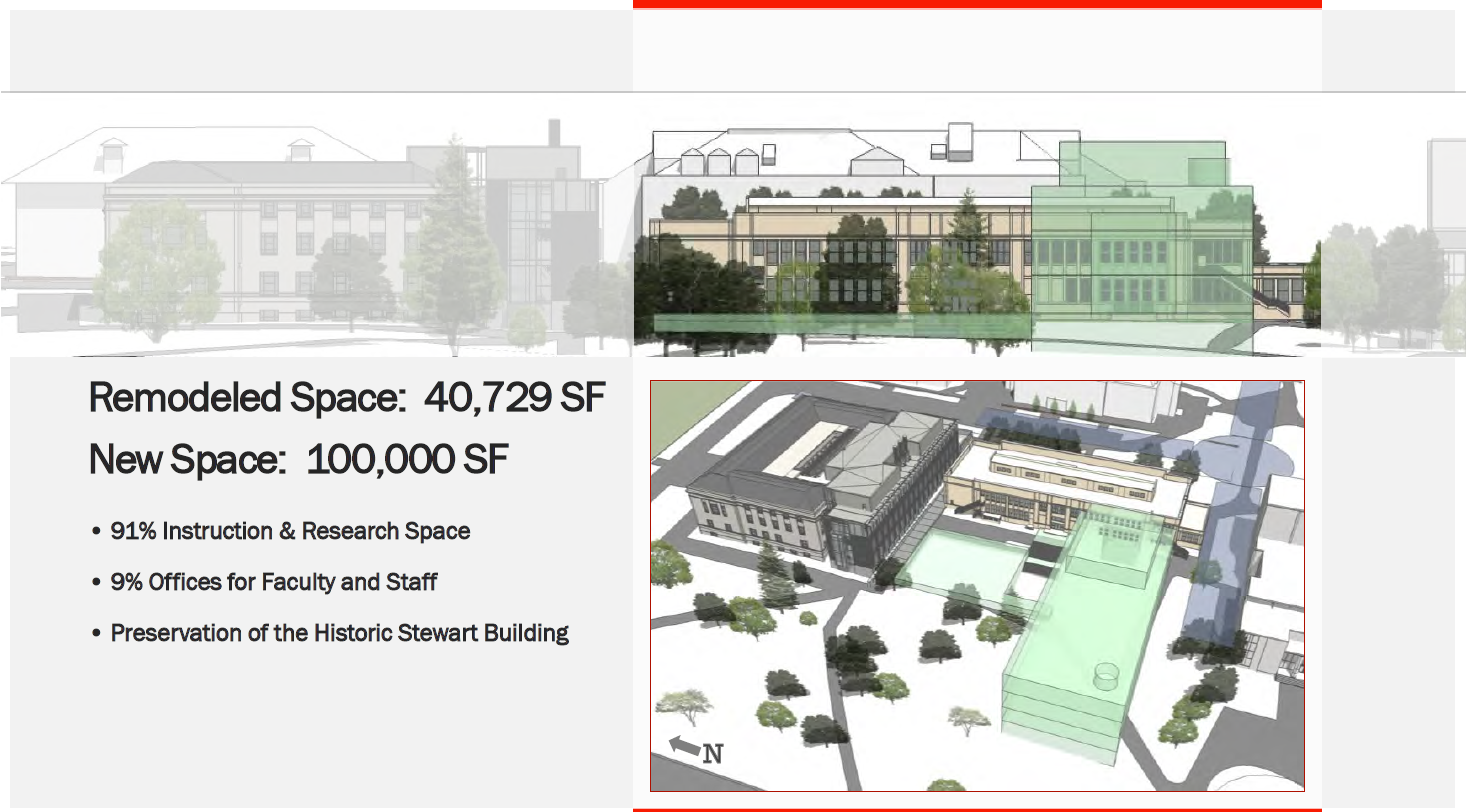 This $85 million project will provide critical updates to our educational and research facilities for the Departments of Physics & Astronomy and Atmospheric Sciences. Together, the two departments teach more than 5,600 students and house 46 faculty members, who brought in $11.5 million in outside research funding in FY19. New construction-a 40,700 square-foot renovation and 100,000 square-foot addition-is expected to result in a 56 percent increase in capacity for experimental and computer labs. These new spaces will allow the departments to address critical bottlenecks in science and technology degree programs.