Better Air Quality During COVID-19 Pandemic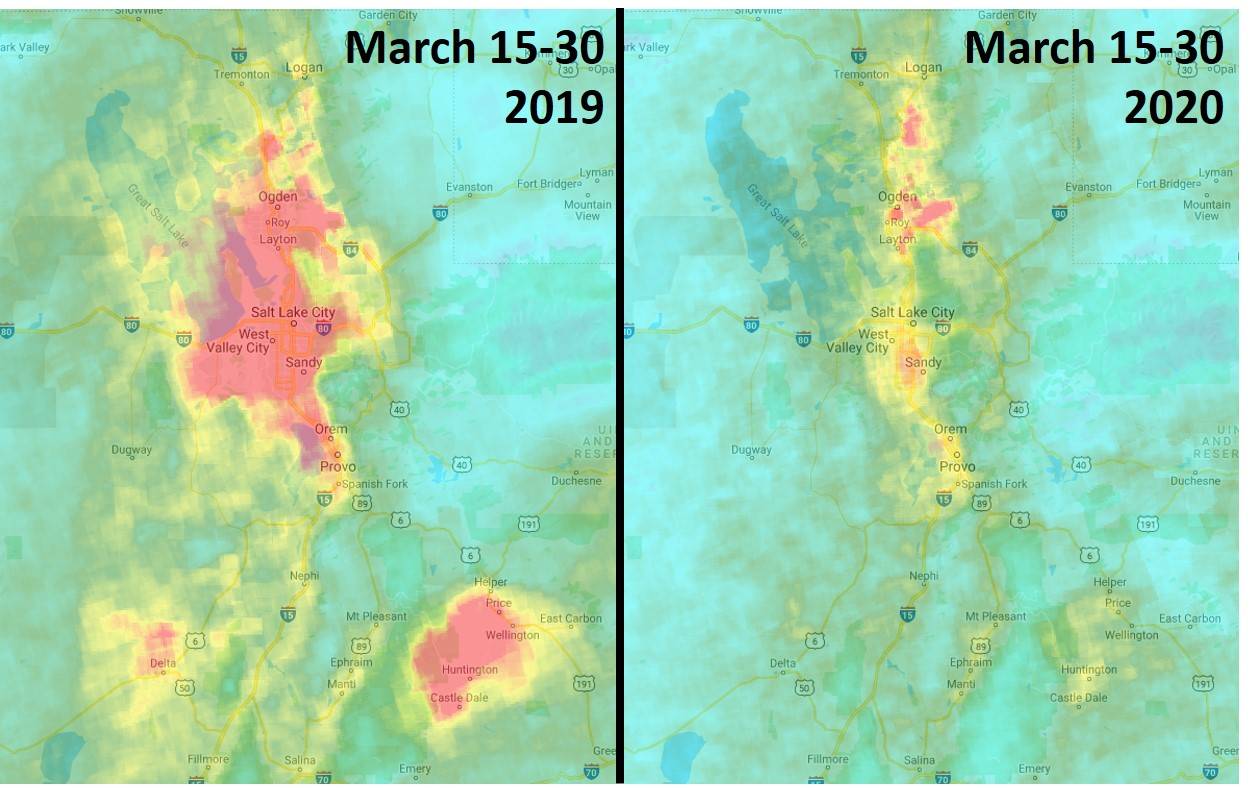 Air Quality in Utah during the spring is normally pretty good. But research performed by Research Assistant Professor Logan Mitchell has shown that this year it has been better than usual due to the various measures and movement changes brought about by the COVID-19 pandemic. A lot of these improvements are tied to the reductions in traffic that come from more people working from home and practicing social distancing.
These changes and improvements come as result of very unfortunate circumstances that have severely affected the health, economy and many other societal aspects. However, it shows the potential for what future changes can be made to improve air quality on a long-term basis.
The current situation is very complex and fluid and these results are also preliminary. More studies and analysis will be completed as more data and research is available.
A press release through @theU highlighting this research can be read here.
The full list of analysis results, including charts, images, and figures, is found here.