TRAX Air Quality Sensors Show Impacts of Wildfires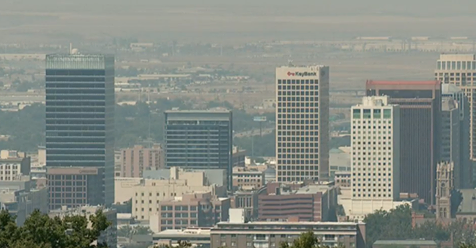 KUTV 2 news reporter, Bronagh Tumulty, interviewed Logan Mitchell, research associate in the Department of Atmospheric Sciences, about his air quality monitoring work using sensors on Trax trains. These sensors record the real-time air quality data of the Salt Lake Valley and have showed the impact that the wildfires in Utah and the surrounding Western states have had on the air quality along the Wasatch Front.
Dr. Mitchell talks more about these impacts during the interview. Visit the news article from KUTV 2. The interview is the video at the bottom of the article.