Tom Gowan Interviewed about Proyecto RELAMPAGO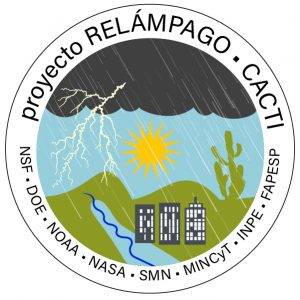 University of Utah Atmospheric Sciences Ph.D. student Tom Gowan and another student from Barcelona (Anna del Moral) were interviewed by a news crew in Cordoba, Argentina about their participation in the RELAMPAGO Project to study the strong thunderstorms produced in that area. Various students and faculty from the ATMOS department have participated in this extensive project.
Unless you are well-versed in your Spanish, you likely won't understand what is being said, but it is cool to see the interest and excitement about the RELAMPAGO Project's research.
Here is a brief synopsis of the news story in English:
The project is looking to compare why large, severe thunderstorms mainly produce tornadoes in the Great Plains of the United States, while similarly intense storms mainly produce large hail stones in Argentina. It is also researching what causes these storms to come together, form and why they are so intense. The project uses radar and mobile stations, with one stationary radar, and others that move through other regions, measuring precipitation, wind, pressure, temperature, hail size, and other meteorological data. Check out the website's project below: