Atmospheric Sciences Open House
The Departments of Atmospheric Sciences and Geology/Geophysics at the University of Utah are hosting an Open House on Friday, September 28th, 2018 from 6 to 9 pm. Activities will be provided for all ages throughout the Sutton & Browning Buildings and all activities are free to the public! Take a look at the flyer below to see a list of all the activities planned for the Open House.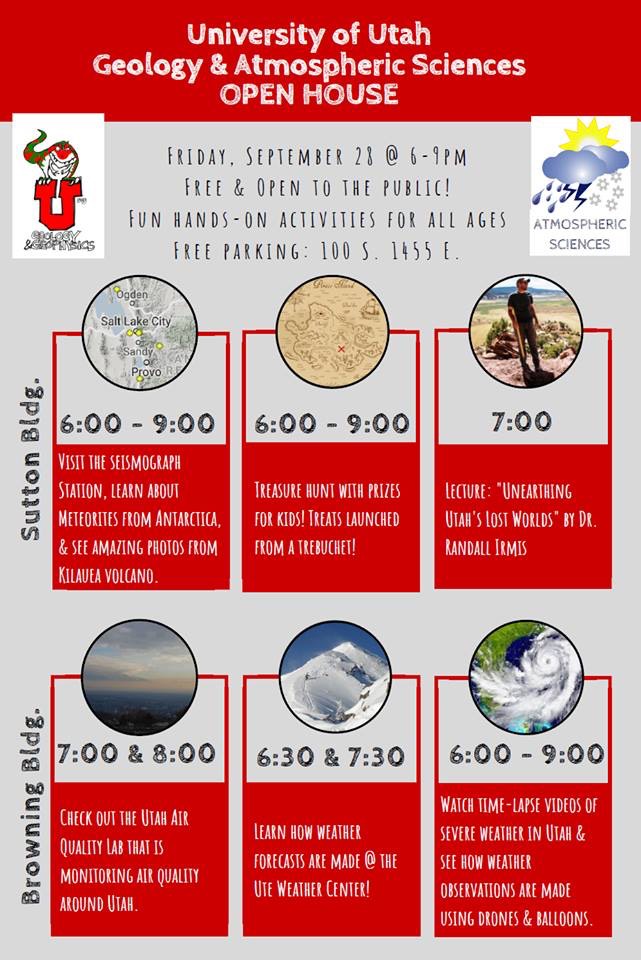 Come join us for a fun evening!