Uintah Basin Field Trip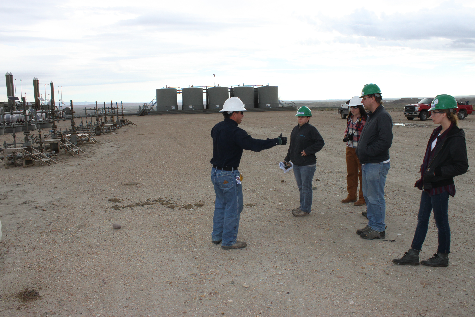 Learning About How Gas Wells Operate
Honors Praxis Lab students learn how natural gas wells operate from an employee of Anadarko Petroleum (Vernal, UT). The students toured this old-style well-pad that has a large footprint. They later toured smaller well-pads that utilize directional drilling techniques to dramatically reduce the footprint size.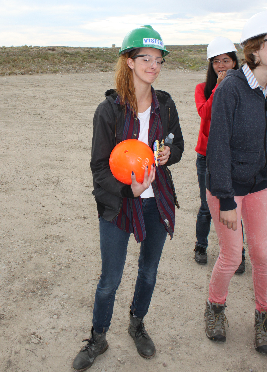 Learning How Pipelines Are Maintained
Student Tyler Cain holds a Pipeline Inspection Gauge (PIG) which is used to remove accumulated water in the pipeline system. Water in the pipeline system is the primary cause of corrosion.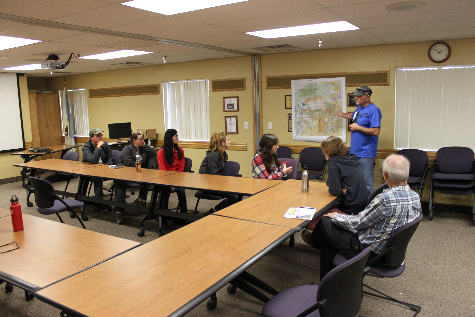 Learning About Oil And Gas Leases
Michael Stiewig, the Bureau of Land Management Field Office Manager (Vernal, UT), provides the students with an overview of the complicated oil and gas leasing process. Land in the Uintah Basin is split between privately-owned land, Federal land, Federally-managed land, Tribal land, and State Trust land.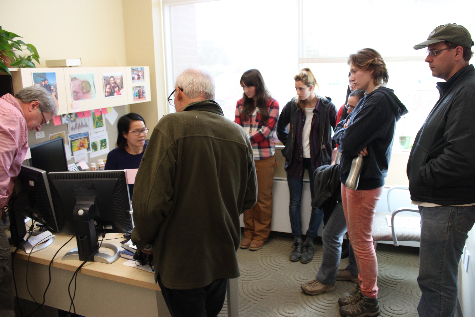 Learning About Air Quality Research
Researchers at the Bingham Research Center (Utah State University - uintah Basin) share some of their research into local air quality issues. More information about their research projects can be found here.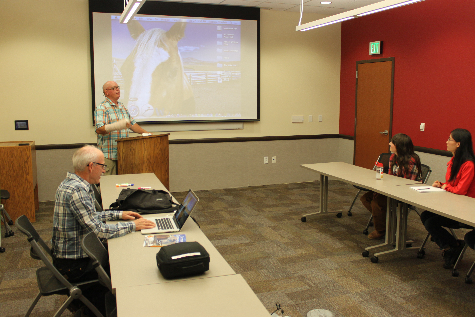 Learning What The Locals Think
Tom Elder, a local citizen activist residing in Vernal Utah, shares his perspectives on how air quality has been impacted in the Uintah Basin due to the extensive oil and gas development that has occurred in the region during the last decade.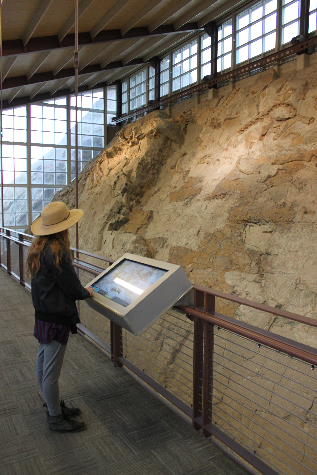 Visiting the Long-Term Residents
No trip to the Uintah Basin is complete without visiting Dinosaur National Monument and its world famous wall of bones.