Edward Zipser, Ph.D.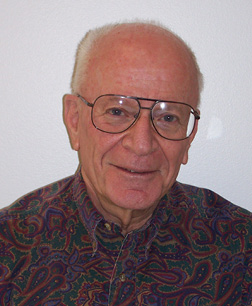 Professor, Atmospheric Sciences
Atmospheric Sciences
University of Utah
135 S 1460 East Rm 819 (WBB)
Salt Lake City, Ut 84112-0110
Office: 809A WBB
Office Phone: (801) 585-0467
Email: ed.zipser@utah.edu
>> Curriculum Vitae
Degrees
1965 Meteorology Florida State University
1960 Meteorology Florida State University
1958 Aeronautical Engineering Princeton University
Publications
Research Statement
Regional and global distribution of storms, using new observational capabilities from satellites such as NASA's Tropical Rainfall Measuring Mission. Understand why heavy rainfall is more frequent in the deep tropics while stronger storms are extremely rare in those same locations compared to the central United States and other mid-latitude regions. Validate indications from remote sensing instruments on satellites by making measurements in the field.
Help develop improved recognition and forecasting of severe storms by determining the differences between ordinary and truly exceptional events.
Involve students in field programs to give them hands-on experience and deeper understanding.
Field programs have been based in Cape Verde, Australia, Costa Rica, Florida, Brazil, Solomon Islands, Marshall Islands, Mexico. International colleagues and students play an important role before, during, and after field work.
Research Keywords, Regions of Interest and Languages:
Keywords: Atmospheric Sciences (4); Earth Sciences (2); Environmental Sciences (2)
Regions: Tropical Zone